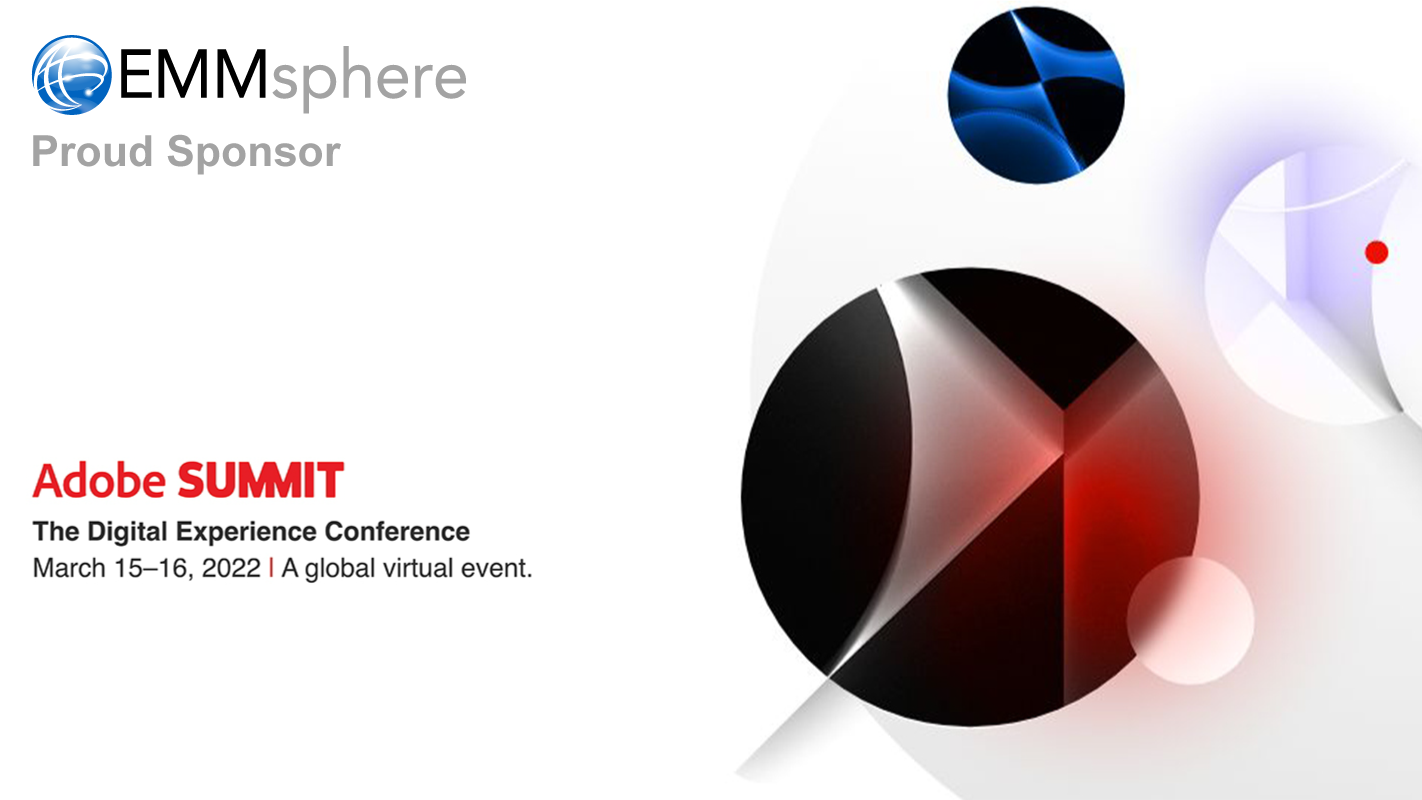 Come join the EMMsphere team virtually on March 15-16 for the Adobe Summit Digital Experience Conference 2022!
This year the Adobe Summit is a 100% virtual experience that officially kicks off on March 15 as a free global event.  Join a community of Experience Makers from around the world to learn, be inspired, and make connections that will help you create better, more personalized digital experiences!
EMMsphere is a sponsor of this event and we're really looking forward to it, a lot of great information, interesting learning, and a great time all around.  Adobe Summit 2002 should be enormously beneficial to marketing professionals of all levels, from system administrators and creative professionals to marketing directors and CMOs.  And, you're sure to connect with great people with interesting perspectives who share our passion for all aspects of marketing.
We invite you to find your path to knowledge by attending sessions across a number of great topics:
Analytics for Customer Journeys
B2B Marketing
Content Management for Personalized Experiences
Customer Data Management
Developer Ecosystem
Digital Commerce
Marketing Workflows and Collaboration
Omnichannel Marketing and Optimization
Personalization at Scale
Trends and Inspiration
Click below to learn more about this event and to register – we hope to "see" you there!